An Engineering Guide to Urban Architecture of Breaking Points
Key Factors:
tiny space, non-kitchen tool and nice food.


Formula:
(cooking+limitation)*
deconstruction
= breaking points+food


Case Study:
toilet, bed, wardrobe, cupboard, phone booth, photo booth

Tutors: Tobie Kerridge, Jimmy Loizeau
2017
The engineering guide is a project that redefines "the end of form" of the architecture and product.

The transformation could be seen as breaking points that break the own limitations.

It examine the urbanites' interactions with urban architecture through a series of experimental cooking tests.

And it begins with my experience:
cooking in the toilet for months.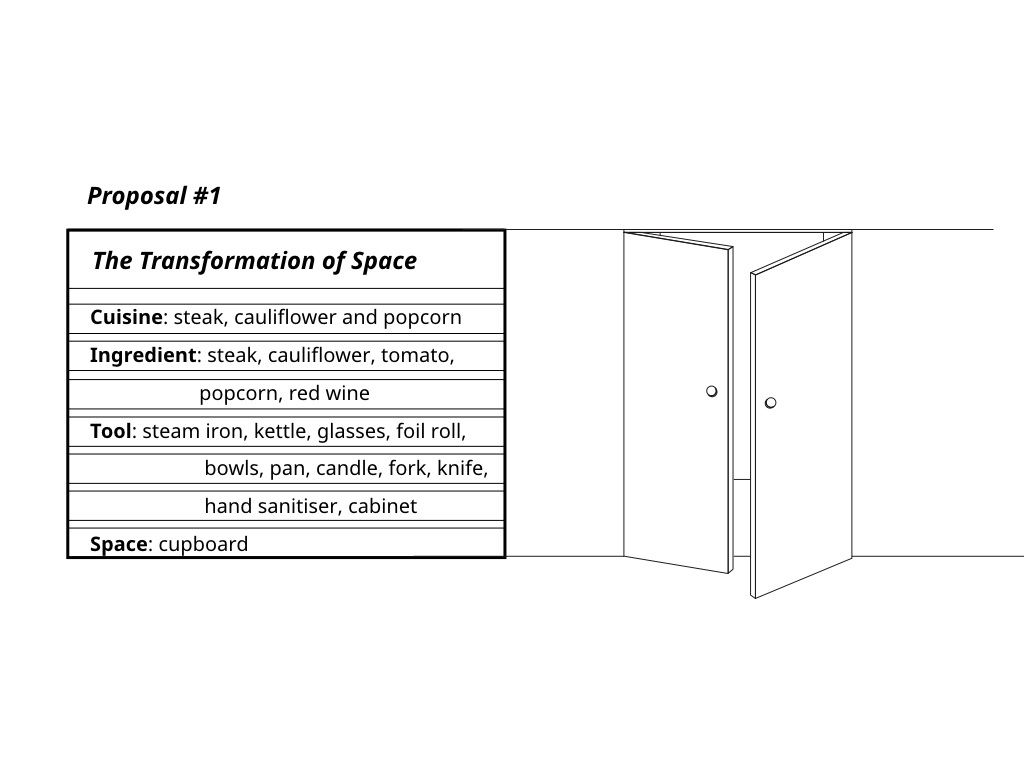 The project is a process of a serious of investigations and experiments. It is to explore the limitations of current modern architecture.

The architecture is not about space, it is about how people use it, interact with it. This means the exploration contains objects in the space and space itself. And the project provides a new perspective to test and redefine the object and space, finding out other potential functions.